Cuppa Code is an app that brings together computer science teachers who need help and professionals working within the computer science field with the knowledge and skills to provide assistance.  Dozens of interviews with teachers from around the commonwealth and technology professionals from Richmond shaped Cuppa Code's fundamental design principles:  fast, simple, and fun.  By leveraging functions, layouts, and icons similar to popular apps such as Uber, Airbnb, and Instagram, Cuppa Code reduces the learning curve and enables teachers and practitioners to get right to the business of requesting and providing help.  Through its two core functions, Cuppa Code allows for a teacher's quick question to be answered online or for a teacher to match with a practitioner for more in depth, private, online and/or face-to-face conversation.  The design for Cuppa Code was produced through a partnership between CodeVA and the VCU da Vinci Center for Innovation.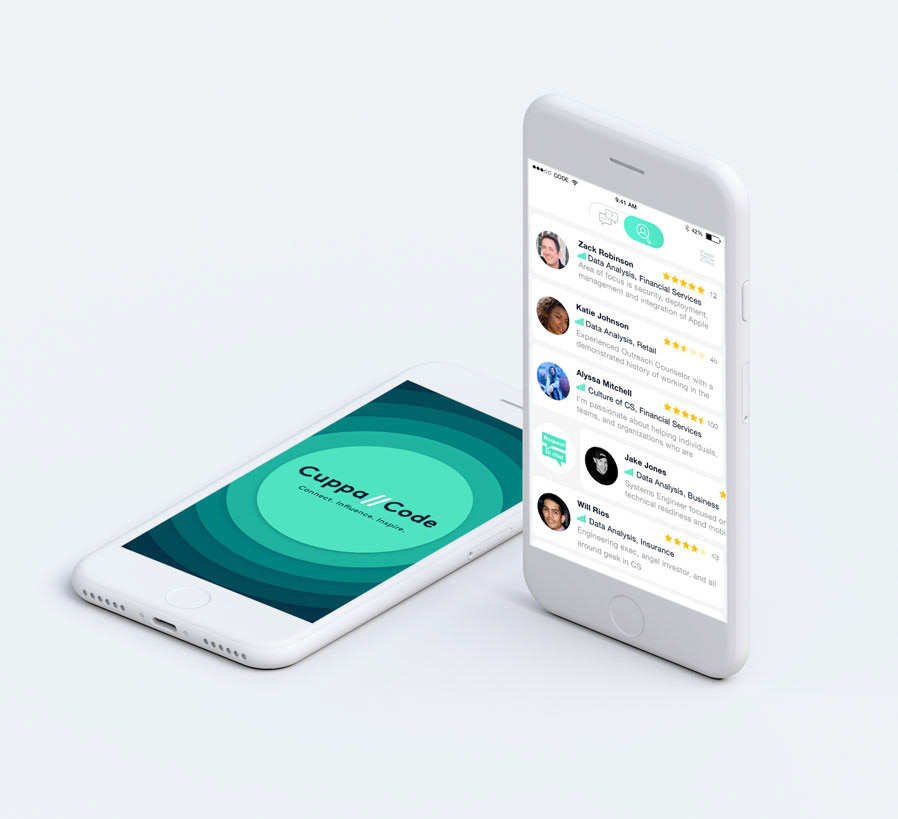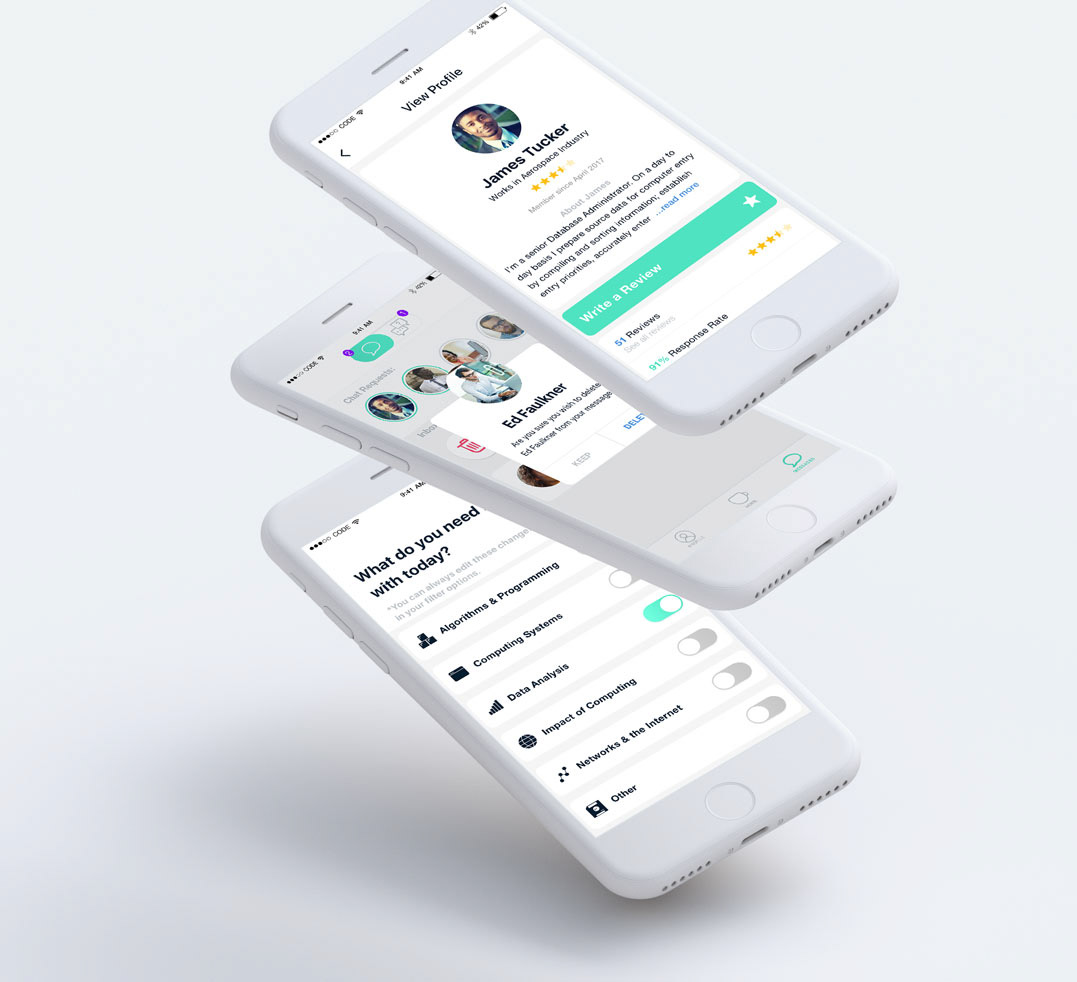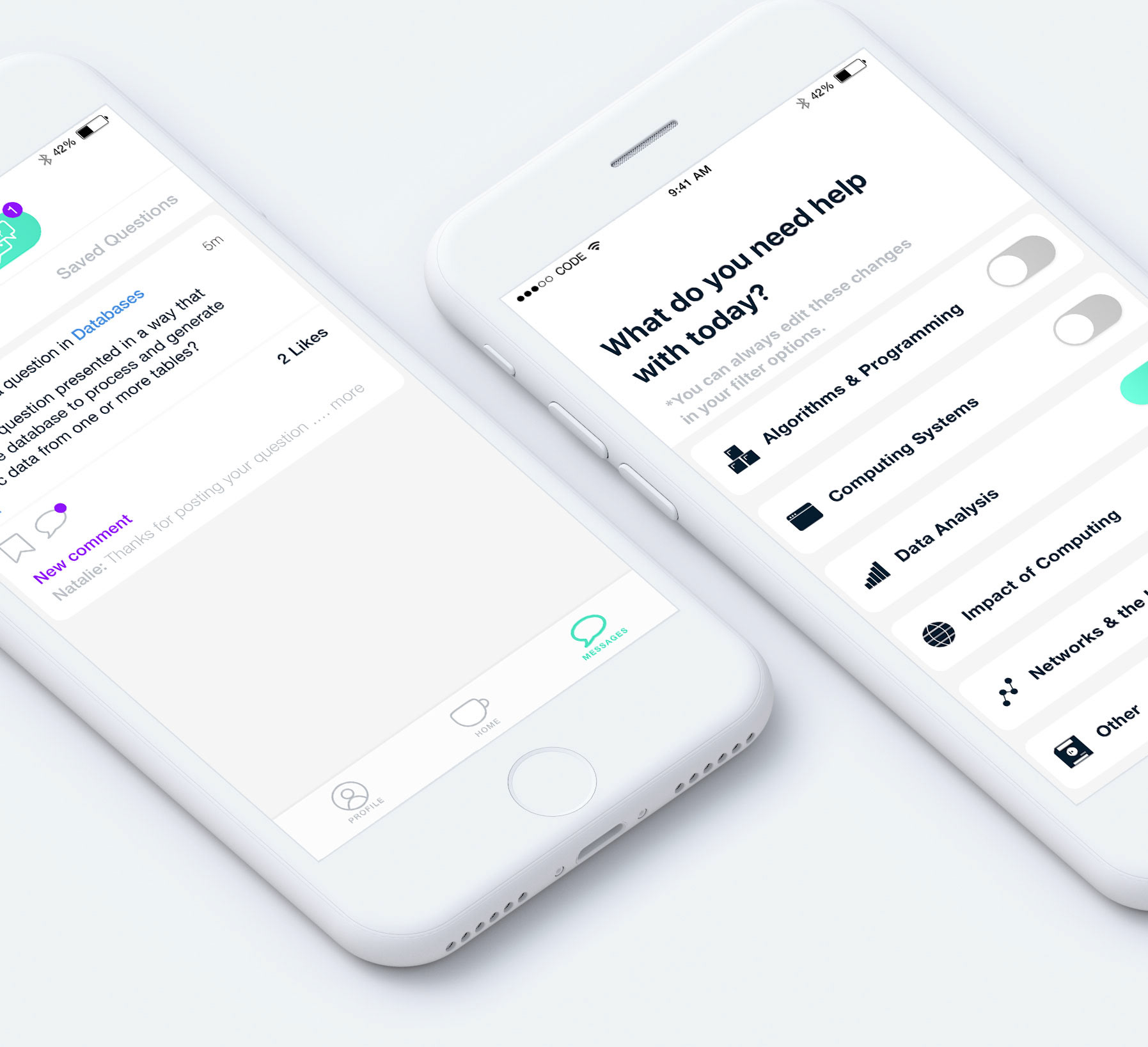 In January 2017 the non-profit CodeVA came to VCU's cross disciplinary program, the Da Vinci Center, with a problem. They wanted to know if it was possible to create a simple, useful and easy to use interface that allows teachers and IT professionals to connect, to ask and answer questions, to potentially schedule classroom visits or field trips, etc.? And can such an application be scaled as a platform for teachers in Virginia, but also around the country? The Da Vinci Center put together a team of marketing, business, and design majors to problem solve using the user centered design method.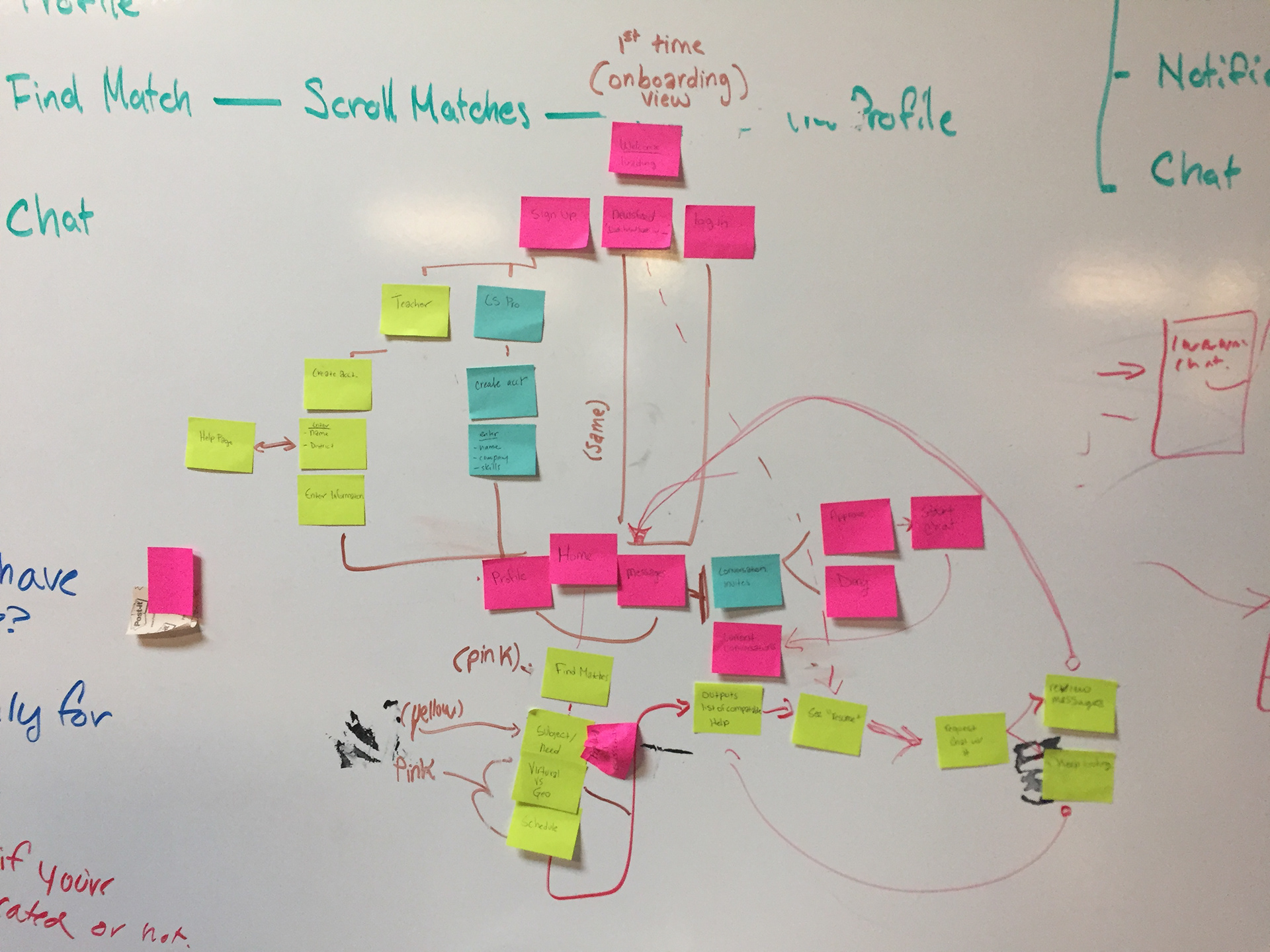 The Da Vinci Code team came up with variations of the app's features, interface, and aesthetics. Through focus groups we explained key features and asked how we should improve or add features that would make the application useful to both teachers and IT professionals. We would then take the previous prototype feedback into consideration for the next iteration. You can play with previous iterations of the Cuppa//Code app
here
,
here
, and
here
.